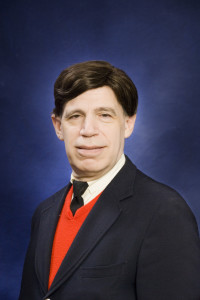 A message from Mark:
Would you be interested in hearing the views of some of the world's finest commentators, experts, scholars, and artists on the pillars of Cultural Conservation?
I would, so I've invited a remarkable group of participants from several countries to participate in our first Telesummit.
 I literally can't count how many times people have approached me after listening to one of my radio or television programs or hearing me speak in person and said, "I'm so relieved to find out that someone feels the same way I do. I've felt so alone in my concern about my family and what is happening to our culture." If you feel this way, you're not only not alone, but many of the world's foremost experts share your concerns.  That's why a number of truly extraordinary men and women have accepted an invitation to share their ideas, suggestions, and wisdom with us during the Telesummit.
The Telesummit will consist of interviews, discussions, and commentaries and will explore all of the important issues facing you and your family in this time of cultural crisis.
Best of all, the Telesummit is free. There's no charge for listening while the event is taking place.
I've had the privilege and pleasure for a number of years of meeting and interviewing  some of the world's most accomplished men and women, especially in the arts. It's been a humbling and creatively stimulating experience. Many of these segments have aired on my radio and television programs, both called Mark! My Words.
There have been Presidents and winners of the Nobel and Pulitzer prizes, brilliant writers, composers, artists, and world-famed performing musicians. I've often been asked if I've had a favorite guest and I always reply that I couldn't possibly choose one favorite. But after you've worked with Donald Duck, it's all downhill from there!
Donald won't be participating in the Telesummit, but you'll be excited by those distinguished people who will. We'll be discussing all of the pillars of Cultural Conservation: The opportunity to become a cultural conservationist, the joy of music, the delight of language, the pride of achievement, the rediscovery of our vanishing  history, and the challenge of self-education and learning for a lifetime. Each of our guests will bring a unique vision to subjects that are of vital importance to you, your children, and grandchildren.
We'll be announcing the dates of the Telesummit and the names of our guests soon.
I hope you'll be able to join us.
Mark! My Words