Mark! My Words on Music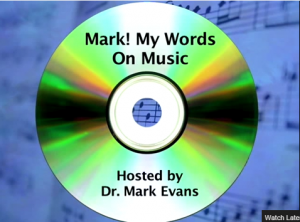 Mark! My Words on Music has been a regularly featured segment of the Mark! My Words radio and television programs for a number of years. In each segment you'll find a video, audio, or print review of the most exciting new music of the day.
What makes these segments unique is that the music  and its composers and performers receive little or no publicity or recognition through mainstream commercial media. You will find many styles and genres of music discussed here, especially classical music, jazz, musical theater, and music for motion pictures. Visit this page regularly for updates on the best music of which you're likely to hear little anywhere else.
Lassie Come Home: The Canine Cinema Collection
"Lassie" was featured in numerous films and television episodes. The true story of how a dog became a star could have come straight from the pen of a Hollywood screen writer. Now the music from the films that starred Lassie has been released as "Lassie Come home: The Canine Cinema Collection." Watch the Mark! My Words video to learn more about the words and music that made Lassie Hollywood's most beloved collie.